Which Casino Bonuses are the Best?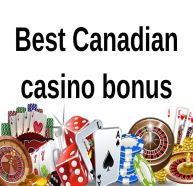 There are tons of special offers for gamblers to enjoy, but which are the best casino bonuses? We've picked out a few that might be right up your street.
Best Casino Bonus for Existing Players - the Loyalty Programme
Although free play is an option for most games, the vast majority of players prefer to bet with real money. And if you're betting regularly at the same site, then getting rewarded for things you'd be doing anyway is pretty sweet.
This is how loyalty programmes work. Players are usually signed up automatically, for free. When they bet, they earn points. When they get enough points, these can be swapped for chips or suchlike that can be used at their discretion. But there's more. Programmes are often tiered, and as you rise up the ranks then better rewards become available. Prizes can be anything from lottery style draws to swanky vacations.
Best Casino Bonus for New Players - Deposit Matching
When you first sign up at a new site, the first thing most players do is deposit cash. So when the casino offers to match a deposit (and sometimes multiple deposits), you instantly have more cash to play with. There are some downsides, the wagering requirement and withdrawal cap, but the upside is immediately having more funds available.
When You're on a Budget - No Deposit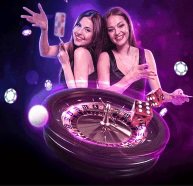 No deposit promotions are very popular, with both gambling sites and gamblers themselves. Whether you're new to gambling and wondering if it's for you, an old hand who wants to sharpen up their strategy, or simply watching the pennies and choosing not to risk any losses, no deposit offers give you something for nothing. Of course, you still have to win to withdraw anything, but playing for real cash rewards without putting any of your own money on the line is not bad. And whilst the withdrawal cap will reduce your overall potential for profits, you can still make hundreds of dollars (usually) without depositing a cent.
A Friend in Need - Referral Bonuses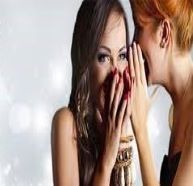 So many promotions are offered by online gambling sites because the scene is so competitive. This is especially apparent with the referral bonus, by which Canadian casino players can make modest sums simply for referring a friend to a site. Upon registration or a first deposit, the referrer gets their reward (often something like $30-40 in free cash). One nice feature is that many sites offer this sort of reward, so if two friends play at different sites they may well be able to refer one another, and mutually benefit.
That ends our quick look at some of the better promotions you might want to try. The best casino bonus for you will be highly subjective, with the well-to-do perhaps opting for deposit matching, and the cautious/frugal preferring the no deposit option.