A Guide to Paysafecard and Neosurf Casino Deposit and Withdrawals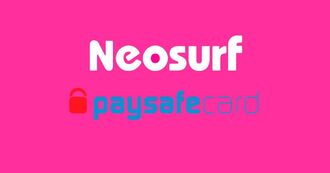 If you want to find a reliable Canadian online casino, make sure to review the banking methods offered. Smooth payments are crucial in the gambling landscape to ensure you can transfer funds easily.
With the growth of the online gambling industry in the country, players have more ways to deposit or cash out. Among the most popular of these options are Paysafecard and Neosurf. This post examines each of these casino banking methods in detail to help you make the best choice.
Paysafecard Casino Banking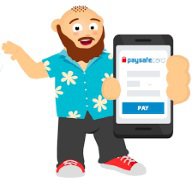 Paysafecard has emerged as one of the most popular options for casino deposit or withdrawal in Canada. It is a convenient online service that also doesn't expose your personal details during transactions.
It is a prepaid card you can but at a gas station, convenience store or even online. Each has a unique 16-number PIN code that you use to deposit funds to gambling sites. This enhances users' safety whenever making payments.
It is easy to utilise this service with no need to fill long forms for registration. With no need to furnish financial or personal details, the card assures you of security. It allows immediate transfer of funds and you can even fund popular eWallets. There are no payments involved when depositing money.
However, the biggest drawback is that you can't withdraw money with this service.
Neosurf Casino Payments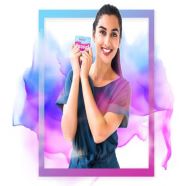 Neosurf is one of the popular online payment solutions and is now available on many gambling sites. It is a prepaid card with which provides users with a fast banking solution. You can only use the amount in your card.
Unlike debit cards, there's no exchange of personal information and banking details with the receiving site. To get started.
Buy a voucher card which you can buy at a local sales point.
Access any gambling platform.
Select this prepaid card as a banking option.
The operator directs you back your NeoSurf account to confirm a transaction.
In a matter of minutes, the transaction is complete. You can now access the amount and start playing.
Some of the advantages of this service include enhanced security with no exchange of personal details. The vouchers are also widely available in stores and there are no fees for deposits. It is also easy to manage your bankroll by checking available balance.
The drawbacks include the complicated withdrawal process as you have to cash out to your Neosurf account and transfer funds to a bank account. Caps on voucher amount also discourage high rollers, and the need to buy a voucher from a physical sales point takes time.
Paysafecard vs Neosurf: Which to Choose?
The two casino banking methods have multiple benefits. You enjoy faster, cheaper and secure services whenever you wish to fund your account. What's more, the deposits are instant, and you can start playing instantly. It is easy to start using either of these prepaid cards immediately you purchase.
The main drawback of Paysafecard is the fact that you can't withdraw your winnings. For Neosurf, the withdrawal is also not smooth as it requires a bank transfer which takes a lot of time and you cannot but this voucher online and this is a big drawback. On the other hand, Paysafecard is available at physical stores and also online.