How Interac and iDebit work for Casino Banking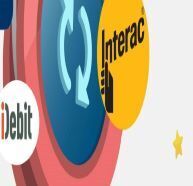 The Canadian digital gambling industry is among the most lucrative in North America. With more favourable laws, the biggest industry operators have now asset up shop here. Players can now play at the best online platforms and enjoy a diverse range of games and other exciting features.
With the advances in the industry, casino payment methods have also evolved. Canadian players now have an array of casino deposit and withdrawal options. The availability of such diverse banking options makes online casinos more convenient and secure.
Top among the payment options available for players are Interac and iDebit. These are Canadian-centered banking options that continue to revolutionise online payments. Learn how these two digital payment methods work, their differences and the best choice.
Interac Online Banking in Brief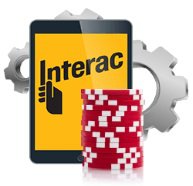 Interac is a Canadian financial services provider established in 1984. They offer an innovative range of payment options such as Interac Cash, Interac Debit, Interac Flash, Interac e-Transfer, Interac Online and mobile payments.
Interac Online allows you to make deposits directly from your bank account to any Casino that accepts this payment method. It offers fast, low-cost, secure and convenient payment solutions. This option guarantees your safety as you don't expose any financial information during casino deposit or withdrawal.
Deposits are instant though withdrawals take more time from 3 - 5 days. You can use this banking method when playing on desktop, desktop app, or mobile casinos. They have a zero liability policy which protects you from losses due to fraud.
iDebit Casino Deposit and Withdrawals
iDebit is another popular internet-based money transfer service for Canadian players. This e-Wallet digital service functions as a middle-man between your bank and the gambling site. This means you don't supply any personal details to the gaming platform.
One interesting feature is that you don't have to set up an iDebit account for deposits. For withdrawals, however, you'll need an account, and there's a $2 flat withdrawal fee. There are re no hidden or exorbitant fees as this is an intermediary service.
One of the most attractive features about iDebit is that transactions are instant for both deposits and withdrawals. However, transferring the money from your iDebit account to your bank can take up to five days.
Interac vs iDebit: Which Takes the Prize?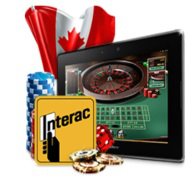 When choosing any gambling platform, you should always check the available deposit and withdrawal methods. If your gambling operator offers Interac and iDebit, this offers you a chance to choose between some of the top casino payment options.
Choosing between the two digital money transfer services can be hard. However, here are some factors to help you make the best decision.
Security/safety: iDebit is an intermediary and requires no personal details. They also use 128-bit encryption technology and Verisign Secure Socket Layer (SSL) for an added layer of security.
Speed: Deposits are instantaneous for both services. However, withdrawals take time.
Simple set up: It's easy to register and set up accounts with both.
Fees: iDebit is cheaper compared to Interac
Customer support: Both digital service providers offer reliable customer support in case of hitches.
Availability: Interac is more widely accepted in casinos than iDebit.
For the best playing experience, choose a Canadian online casino that offers both of these banking methods. You can then read the terms and conditions to make the final decision.