Casino Banking Methods that Work for Canadians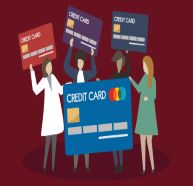 Online gambling has taken off around the world, including in Canada. Canadian players have a range of domestic and offshore sites at which to bet, and if you're interested in learning more about the various banking methods, read on.
Casino Banking Methods: Traditional Options
When it comes to personal finance, credit and debit cards remain far and away the most popular and commonplace in everyday life. Naturally, this translates into the online world too, and you'll have to work pretty hard to find a gambling site that doesn't accept Visa and MasterCard credit and debit cards.
However, it is worth noting that whilst Visa should work fine for deposits and withdrawals, Canadians may find they can't make withdrawals with MasterCard.
Another traditional banking option commonly available is the bank wire. This is very good for a particular sort of player: the high roller. Bank wires usually take several days to process, they come with a significant fee, and you'll likely need to call your bank. Compared to other options it's a bit of a slow faff. But it has one massive advantage: it's very secure indeed. So if you're shifting large sums, this may well be the best way to do it.
Casino Banking Methods: Modern Means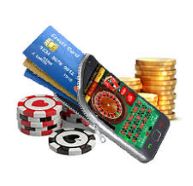 E-wallets are increasingly accepted as a means to both receive and send money for various purposes, including gambling. It's rare now to find a gambling site that doesn't have at least one of PayPal, Skrill, or Neteller listed amongst its accepted funding options. These e-wallets act as an intermediate stage between the casino and bank, and are quick and easy to use.
Unfortunately for Canadian players, it's highly unlikely you'll be able to use either Skrill or Neteller for gambling. Because of this, your best choice as far as e-wallets go will be PayPal.
A new take on an old idea, eChecks are the online equivalent of the old-fashioned check. Money can be moved swiftly into or out of accounts, directly interacting with a player's bank. It's worth noting that the eCheck is not as widely available as some other options mentioned here.
Bitcoin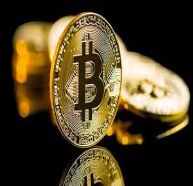 Right now, bitcoin is the clear leader when it comes to cryptocurrency and casinos. Bitcoin is not ubiquitous as far as funding goes but it is becoming accepted by an increasing number of sites. The anonymity lends it significant security, making it a safe approach to take. One thing to be aware of is that cryptocurrency is inherently more volatile than traditional currencies.
That concludes our quick look at some of the many casino banking methods Canadians can use (and highlighting a few that are sadly unavailable for betting purposes). The best way to go will depend on various factors, but you should consider convenience, security, and whether you want to use a single method for both deposits and withdrawals. Our homepage has some great casino recommendations with a range of funding options.